Hydrolats (Floral Waters)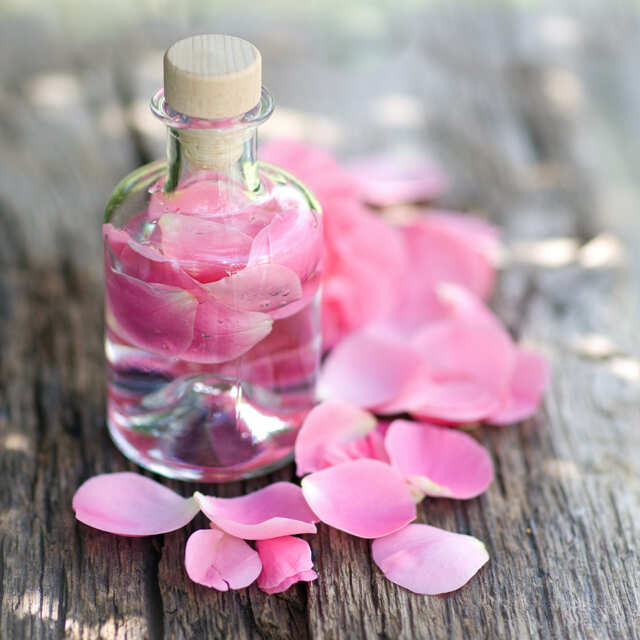 Our 100% Natural Hydrolats, with a Focus on Organic Rose Water
Our hydrolats are 100% natural and derived by water-steam distillation. Most are made according to our standard: 1 kg of fresh plant is distilled to 1 kg of water. As a result, the aroma is intense, and the quality is constant.
Our passion is Organic Rose Water (Rosa Damascena & Rosa Alba).
What are hydrolats?
This is the first condensate collected again during the distillation, so it is a mixture of much water and a little precious essential oil. Most essential oils settle as a thin film on the hydrolate. They can be separated from the hydrolat in Florentines.
However, we only have our hydrosols made to be used as hydrosols, the essential oil is not defatted. The hydrolate scent is particularly intense.
Floral Water Collection
Blackberry Hydrosol "Flower Water"- (Rubus fruticosus)
Chamomile Hydrosol "Flower Water" (Anthemis nobilis)
Chamomile Hydrosol "Flower Water" (Matricaria chamomilla)
Clary Sage Hydrosol "Flower Water" (Salvia sclarea)
Dalmatian Sage Hydrosol "Flower Water" (Salvia officinalis)
Everlasting Hydrosol "Flower Water" (Helichrysum arenarium)
False acacia Hydrosol "Flower Water" (Robinia pseudoacacia)
Geranium Hydrosol "Flower Water " (Geranium macrorrhizum)
Ivy Hydrosol "Flower Water" (Hedera helix)
Juniper berry Hydrosol "Flower Water "(Juniperus communis)
Lavender Hydrosol "Flower Water" (Lavandula officinalis)
Lemon Balm Hydrosol "Flower Water" (Melissa Officinalis)
Lime Hydrosol "Flower Water" (Tilia argentum)
Marigold Hydrosol "Flower Water" ( Calendula officinalis)
Mountain Savory Hydrosol "Flower Water" (Satureja montana)
Nettle Hydrosol "Flower Water" (Urtica dioica)
Peppermint Hydrosol "Flower Water" (Menta piperita)
Pine Hydrosol "Flower Water" (Pinus sylvestris)
Raspberry Hydrosol "Flower Water" (Rubus idaeus)
Rose Hydrosol "Flower Water" (Rosa Alba)
Rose Hydrosol "Flower Water" (Rosa Damascina Mill)
Rosehip Hydrosol "Flower Water" (Rosa Canina)
Rosemary Hydrosol "Flower Water" (Rosemarinus officinalis)
Summer Savory Hydrosol "Flower Water" (Satureja Hortensis)
Sweet Woormwood Hydrosol "Flower Water" (Artemisia annua)
Tansy Hydrosol "Flower Water" (Tanacetum vulgare)
Tyme Hydrosol "Flower Water" (Thymus serpyllum)
Tyme Hydrosol "Flower Water" (Thymus vulgaris)
Winter Savory Hydrosol "Flower Water" (Satureja montana)
Woormwood Hydrosol "Flower Water" (Artemisia absinthium)
Yarrow Hydrosol "Flower Water" (Achillea milefolium)
White birch Hydrosol "Flower Water " (Betula pendula )
and many more